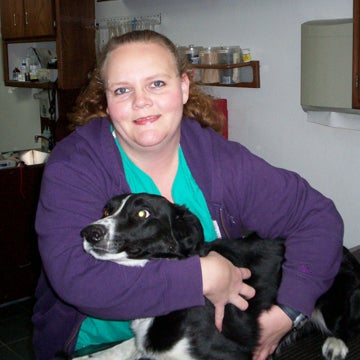 Jennifer Johnson, R.V.T.
Jennifer has been employed at Williamsburg Small Animal Hospital since June 2, 2005. Her main duties as a Registered Veterinary Technician include assisting Dr. Williams and Dr. Ervay with anesthesia and surgery, performing lab work, caring for hospitalized patients, and assisting in exam rooms. Jennifer has lived in Ada, Oklahoma all her life and graduated from Ada High School in 1993. After graduating, Jennifer attended East Central University in Ada for two years and then transferred to Murray State College in Tishomingo, Oklahoma where she graduated in May 2005 with an associates Degree in Applied Science in Veterinary Technology. In August of 2005, she received her national and state licensing to become a Registered Veterinary Technician. Jennifer currently lives in Ada with her daughter Lanie, their border collie Sammy, and two cats, Crackle and Meadow Kitty.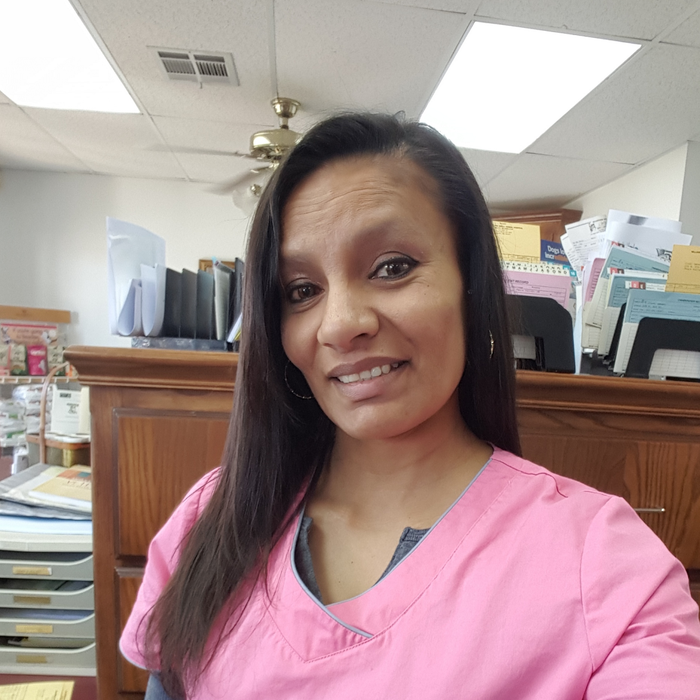 Lavonda Baker
Lavonda has been employed at Williamsburg Small Animal Hospital since March 2016. Her responsibilities as a client service representative include, answering the phone, greeting clients, scheduling appointments, and welcoming our furry patients when they come in the hospital. Lavonda is originally from Antlers, Oklahoma, but now lives on a ranch in Foster, Oklahoma . She has two boys, Dakota and Arizona and three fur babies, Huckleberry, Kidd, and Newt. Lavonda enjoys fishing and hunting, hanging out with friends, and working on their ranch.